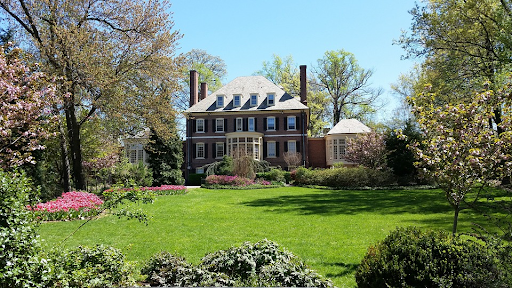 Home values in Maryland are rising. Prices were up by 9.7% statewide year-over-year in August of 2021. Maryland Mortgage rates, meanwhile, remain at record lows. As of Wednesday, September 29, 2021, the rate in Maryland for a 30-year fixed mortgage was 3.17% (and an astounding 2.44% for a 15-year fixed).
This may be the best time to refinance your Maryland home for years to come. These low rates won't last forever, and there are signs that as the economy continues its recovery, they could begin to rise sharply — and soon.
Here's how you can get the best Maryland refinance rates to take advantage of this window of opportunity before it closes:
Don't hesitate — act now before 2021 Maryland interest rates disappear.
CNBC reported on September 24 that "Mortgage rates jumped higher this week. It could be just the beginning of an upward trend." The report noted that the average rate on 30-year fixed mortgages jumped up to 3.10%, from 2.93% the week prior, and that news from the Fed and declines in COVID cases could lead to a steady increase in mortgage rates as we head towards 2022.
If this is true, every week you wait will increase Maryland refinance rates and take your options further away from the best refinance rates that you could find today.
Consider a Shorter-Term or Adjustable Rate Loan
The type of mortgage refinancing program you choose will have a major impact on your rate. Longer loans tend to come with higher interest rates or other additional "loan-level price adjustments" that increase the total cost. Refinancing to a 15-year mortgage or an adjustable-rate mortgage (ARM) can lower your interest rate by eliminating certain price adjustments and agreeing to one of the very best current rates, although it may fluctuate up or down in the future.
With today's Maryland refinance rates among the lowest we've ever seen and set to start rising soon, it's possible that an ARM would end up costing more in the long run. While ARM mortgages do offer the best and lowest Maryland mortgage interest rates right now, when prices rebound to pre-pandemic levels those rates can be reasonably expected to rise as well. It's a gamble.
Keep Debt in the Loan During Refinancing
It's tempting to pay off part of the loan with the savings you can get from a reduced interest rate in the refinancing process. However, consider that a smaller loan often comes with a slightly higher interest rate — lenders will need more interest to make the investment worthwhile. Keeping the debt in the loan may mean maintaining the current size of the loan, but also earning the lowest possible interest rate. Talk with your lender to compare each option and decide which is best for you.
Work With a Maryland Mortgage Lender
Most lenders would love to work with you, but only a lender that is experienced in the Maryland housing market can offer the insights and timely assistance you need to achieve the lowest possible Maryland interest rate for your situation. This is not to say that you must select a lender that is located in Maryland, but one that has a track record of financing (and re-financing) homes in the state and others like it. This experience and comfort is invaluable.
Poli Mortgage knows what it takes to offer personalized, hands-on service that Maryland homeowners will be hard-pressed to find anywhere else. Our experienced team knows the Maryland area well, and we're available to get started on your Maryland mortgage refinancing process immediately.
If you have any questions about mortgage refinancing rates, reach out to Poli Mortgage at 866-353-7654 or visit us online today. We're ready to discuss mortgage refinancing options with you and give you more ideas on how to maximize your savings.