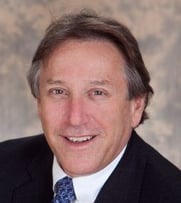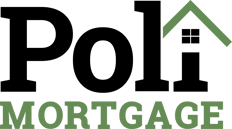 With the world still ever-changing around us, and in addition to our normal daily challenges we are still called on to face this continued global pandemic, we are also standing at the beginning of 2022 faced with financial uncertainties, and more importantly, a housing market that is unlike any of us have seen in recent years. In this housing market, whether you are one of many making continued offers only to be outbid, or going outside your market area to find your forever home, or just simply looking to refinance to reduce monthly expenditures only to be challenged with ongoing news with the federal market volatility, we here at Poli want to ensure that you are not alone in this journey and are here to help, guide, educate and/or be a simple sounding board for obstacles you may be facing.
For those who know me and our company, they know that our dedication to our clients does not stop when the ink is dry, but rather a long-lasting relationship that has succeeded far beyond the last 20 years. For those who may not be as familiar, let me introduce myself, Chip Poli is my name and the company Poli Mortgage Group, INC. After 10 years in the mortgage business, I saw a need to deliver a product that was founded on 3 basic but essential principles. We started this company in 2001 and together with family and colleagues, with a mission to help consumers save money and have a GREAT experience in one of a person's biggest transactions in their life, and in doing so Poli Mortgage Group was started with 3 things in mind, Rates. Integrity, Service, our baseline for every transaction.
Rates; deliver some of the most competitive rates in the industry, Integrity; be ethically correct at all times, even behind closed doors, and Service; our goal is to provide every customer, every transaction, support in the form of quick, efficient, and friendly guidance and help to make sure we are on schedule as these transactions are all milestone-based or time-sensitive. Twenty-one years later, we are still delivering great rates, with integrity and top-notch customer service.
The process starts with one simple phone call and you will always get a live person to help you! We pride ourselves on the process and guiding you through the process each and every step. You are NEVER alone! From the time the loan officer takes the application to closing your loan, we are here every step of the way! We are truly dedicated to the way you are treated and how smooth your loan flies through the system with the help of our processing team who will work closely throughout the entire process, they will be your liaison from the beginning to end. We like to call them the quarterbacks of the loan process.
Beginning next week, Poli Mortgage will be delivered to you "Mortgage News - Week in Review" which are brief housing/mortgage industry updates. Hope you find it insightful and helpful to make these very important financial decisions for you and your family.
We thank you in advance and are always here to answer any questions you may have. Feel free to call us at 781-232-8000 or email us at questions@polimortgage.com.
I am bringing to you some important information that I feel you can use to help you make your financing decisions. But first, who is Poli Mortgage and how could we benefit you?
Edmund "Chip" Poli
President and CEO of Poli Mortgage Group