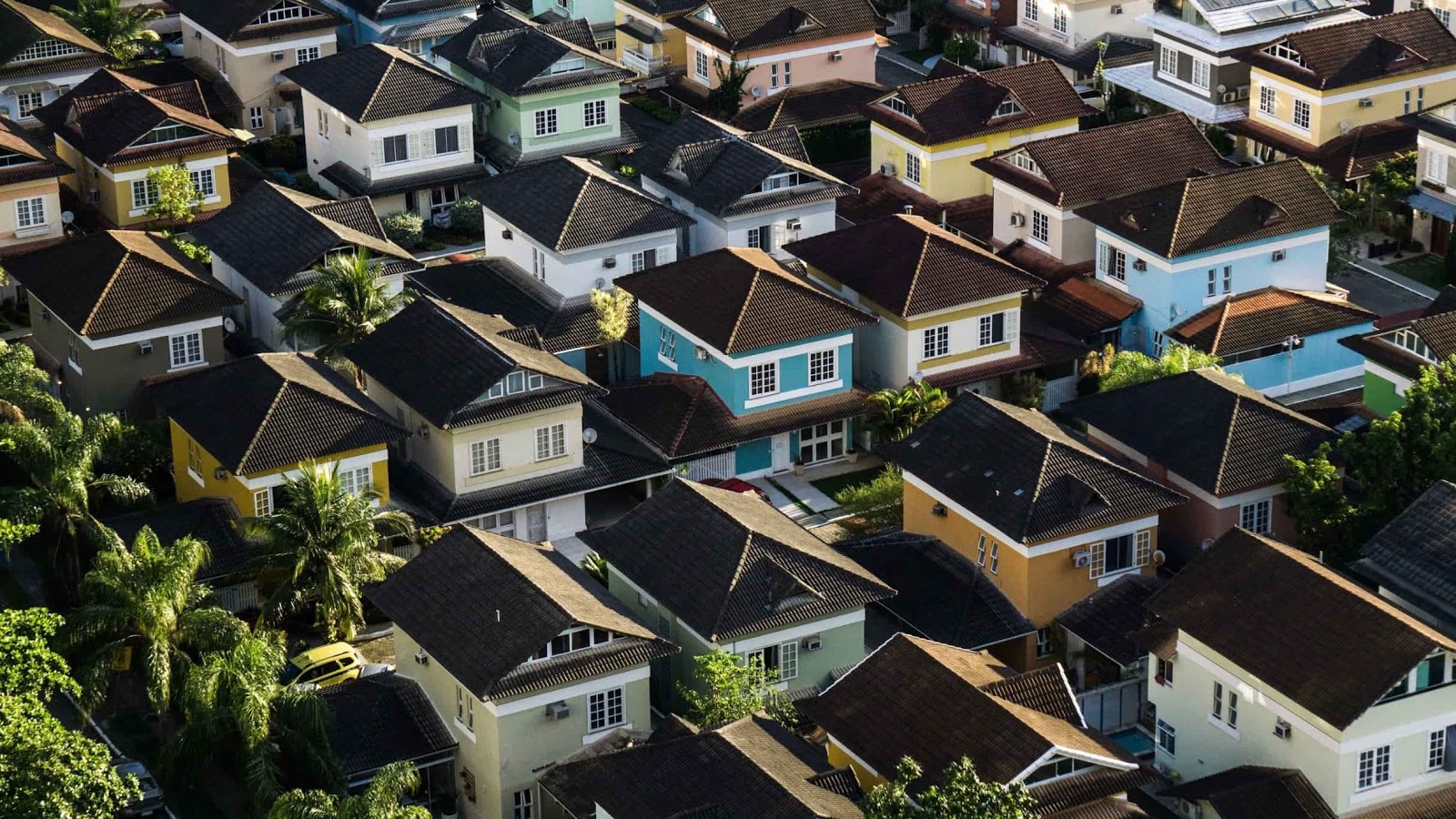 Regardless of whether you're buying your first house or seventh, one thing will usually remain the same: it's a very exciting process. The thrill of house hunting, of tracking down that one perfect place, the whimsy of imagining what living there might look like, and the buildup to that fateful move-in date; purchasing a home is one of the most exciting things you can do.
But that doesn't mean the home buying process is stress-free. For all of the excitement, you're still spending a good amount of money on a house, and there's a lot of steps that go into that process.
To help make the steps to purchasing a home as easy and enjoyable as possible, we've put together a list of questions that any home buyer should ask themselves before the big decisions are made.
---
Table of Contents:
4 Questions to Ask While House Hunting
4 Questions to Ask When Purchasing a Home
The Experience of Purchasing a Home
---
4 Questions to Ask While House Hunting
To get started, let's talk about the questions to ask before you've decided on the house you're going to move into. These questions (and the answers they bring you to) will go a long way toward helping you establish the right expectations for yourself. And when you've set the right expectations, the process of purchasing a home will be far more enjoyable and streamlined.
How Much Can You Afford?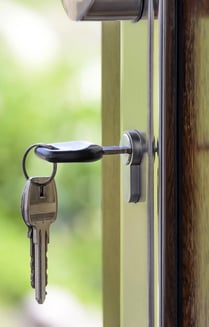 Before making any purchase, ask yourself, "how much can I afford to spend?" This is one of those questions that's just about impossible to overlook, but that's because it's arguably the most important one.
Something to keep in mind when buying a house is that you don't only have to consider the listing price of the property itself, but you'll also have to compensate for things like mortgage interest, property taxes, and the general maintenance required as you move in.
Mortgage calculators are a great resource for this, and there are plenty of free options online that can help you get an approximation for how much house you can afford (NerdWallet has a good one, for example).
If you're looking for a good metric to help you set up a budget, then we recommend looking into the debt-to-income (DTI) ratio. You can find this metric by comparing your total monthly debts to your monthly pre-tax income. A good rule-of-thumb to follow is that your housing expenses shouldn't go beyond 28% of your monthly income—although your credit score can sometimes qualify you for a higher ratio.
For example, if your monthly mortgage payment (including taxes and insurance) comes out to $1,050 and you have a monthly income before taxes is $4,200, then your DTI is 25%. You can also reverse the process to pinpoint how much your housing budget should be by taking your monthly income and multiplying it by 0.28.
Should You Get Pre-Approved Before Deciding on a House?
Getting pre-approved for a mortgage goes hand-in-hand with setting up a budget for yourself (especially if you're a first-time buyer). Not only will a pre-approval make you a more competitive buyer in a highly-competitive market, but it'll also give you an exact loan amount, so you know what kind of houses are worth looking at.
"By decreasing the inventory of homes to those that fit your parameters," The Balance says, "you can allot more time to thinking about all the little nuances each home has to offer." And when you have more time to explore the pros and cons of each property you look at, you'll be able to find the right place for the right price and quickly move toward the sale.
However, pre-approval letters usually have a section that lists the address for the home your mortgage will be covering. Which, as you can imagine, might seem odd since you're still searching for a house. But there's no reason to fret! You can simply list the address as "to be determined."
The letter will be valid for thirty days, but the pre-approval process can take some time, so don't hesitate to contact a loan officer as early as you can to get the ball rolling.
What Kind of Mortgage Will Work Best For You?
Depending on your situation, you'll have several different types of mortgage options to choose between for your upcoming purchase. Each one has its pros and cons, and while they're all good options, that doesn't mean they're all good options for you.
So, to help you get an idea of the kind of mortgage to pursue, we've outlined some of the offerings you're likely to hear about:
There are other mortgage options out there, too (USDA loans, FHA Home Loans, and MassHousing Programs, for example), but when it comes down to it, you'll probably be deciding between an adjustable or fixed-rate mortgage program. If you have any questions or concerns about the pros and cons of fixed-rate mortgages, adjustable-rate mortgages, or any of these programs, then never hesitate to get in touch with your loan officer! They'll have the answers you need to help you make the best decision.
How Much Will You Spend on Closing Costs?
Closing costs are a tricky thing. Not only do they vary in amount based on things like where you live and the type of loan you chose, but they're also a conglomeration of several different costs that are all due when the purchase of a home comes to a close.
Here's a look at some of the fees that are usually included in your closing costs:
House appraisal
Title policies and insurance
Documentation
Loan origination
Recording fees
Property tax
The survey of the house
Attorneys
Underwriting
Home protection plans
And others
On average, you can expect to spend around 2-5% of your home's purchase price in closing costs. While it's possible to get a "zero closing cost" home loan, this doesn't mean you're not paying the same amount; it just means the closing costs are rolled into the interest rate you pay on the loan. This does mean the lender will cover some of the closing costs, but you'll be paying a higher interest rate (at least for a while), so you might not want to pursue this option if you plan on staying in the same home for a longer period.
4 Questions to Ask When Purchasing a Home
Once you've found a house that really speaks to you, it's time to dive headfirst into the home buying process. With the right tools and questions at the ready, you can fly through this process with minimal friction, and get the right house for the right price. Here are four of the best questions to ask as you get started:
How Long Has the House Been on the Market?
Homes that have been on the market for an extended period can sometimes be purchased for slightly less than the listing price. Investopedia explains it like this:
"The longer a house stays on the market, the harder it becomes to sell since the listing becomes 'stale,' and buyers think there must be something inherently wrong with the property (otherwise it would have sold by now, right?). If the home has been on the market for a long time, the seller may be motivated and more willing to negotiate."
A house that's been for sale for a while is rarely lesser than newer properties on the market, but as Investopedia says, there may be an opportunity to negotiate for a lower cost. So, as you're working through the process of purchasing a home, make sure you know how long it's been for sale.
It's likely that you were given this information during the house-hunting process, but if not, it's definitely worth asking about.
What Will be Included in the Sale?
This may seem like an obvious question to ask, but you always want to walk into a sale knowing precisely what you're paying for and, perhaps more importantly, what you're not paying for.
For example, anything that's attached to the home (faucets, cabinets, blinds, etc.) are considered "fixtures" and are usually left behind for the new owner. But sometimes that isn't the case, and legal definitions can dictate what is and isn't a fixture, which is why it's important to ask.
"When in doubt, and to avoid disappointment," Investopedia says, "ask what's included in the sale and get it in writing." This is especially relevant to outdoor fixtures (like sheds, lighting, furniture, and play equipment) and anything else that isn't permanently fixed to the property. The seller of the house may be persuaded to include these in the sale, or add them to it, so you don't have anything to lose by asking.
How Long Will the Home Buying Process Take?
Purchasing a home is a marathon, not a sprint. This doesn't mean that you can't work through the checklist for purchasing a home quickly, but it does mean you can't rush things. The house-hunting process is one that you can drive, to an extent, but once you're in the home buying process, you have to move at a pace that's just as dependent on the seller as it is on you.
Generally, it will take between 30-60 days to close the deal on a house. That timeline doesn't include the house-hunting process or the mortgage pre-approval process, but it does provide you with a very basic idea of how long it can take before all the papers are signed and the keys to your new home are handed over.
The timeline can also be affected by the time of year in which you're purchasing the home. There's no "perfect" answer to the question when to buy a house, but depending on the location of the house and the time of year (is it during the school year, for example?) the time it takes to finalize the purchase can be longer (or shorter!) than expected.
When Can You Move In?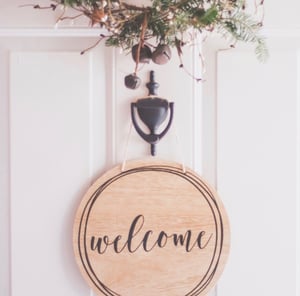 Finally, after all the time you've spent hunting for the right house, negotiating for the right price, and signing countless documents, it's time to move into your new house. This question goes hand-in-hand with "how long will the home buying process take," but it's a big enough deal that it warrants its own mention.
Maybe the seller of the home is still looking for their dream home, and won't be able to move out as early as planned. Or maybe you need to finalize some things on your end before you move in. Whatever the situation is, asking the question can remove the chance for unexpected surprises and make sure everyone is on the same page.
The Experience of Purchasing a Home
There are plenty of questions to ask when purchasing a home, and what may be important to one buyer may not be as much of a priority to another. So, as you make your way through the process, don't be afraid to create your own steps to purchasing a home. This is a highly personal (and exciting!) experience, so make it your own!
And if you have any questions or concerns as you go, don't hesitate to reach out to our team of experts at Poli Mortgage! We've made it our personal goal to provide every current and prospective loan customer or homebuyer with the highest quality service possible. No matter where you are in the process of purchasing a home, we're here to help.
If you're looking for some of the most competitive rates available, or are looking for a lender who will stand with you throughout the entire home buying process, then we hope you'll reach out to us today through our online inquiry form or by giving us a call at 781-232-8000.