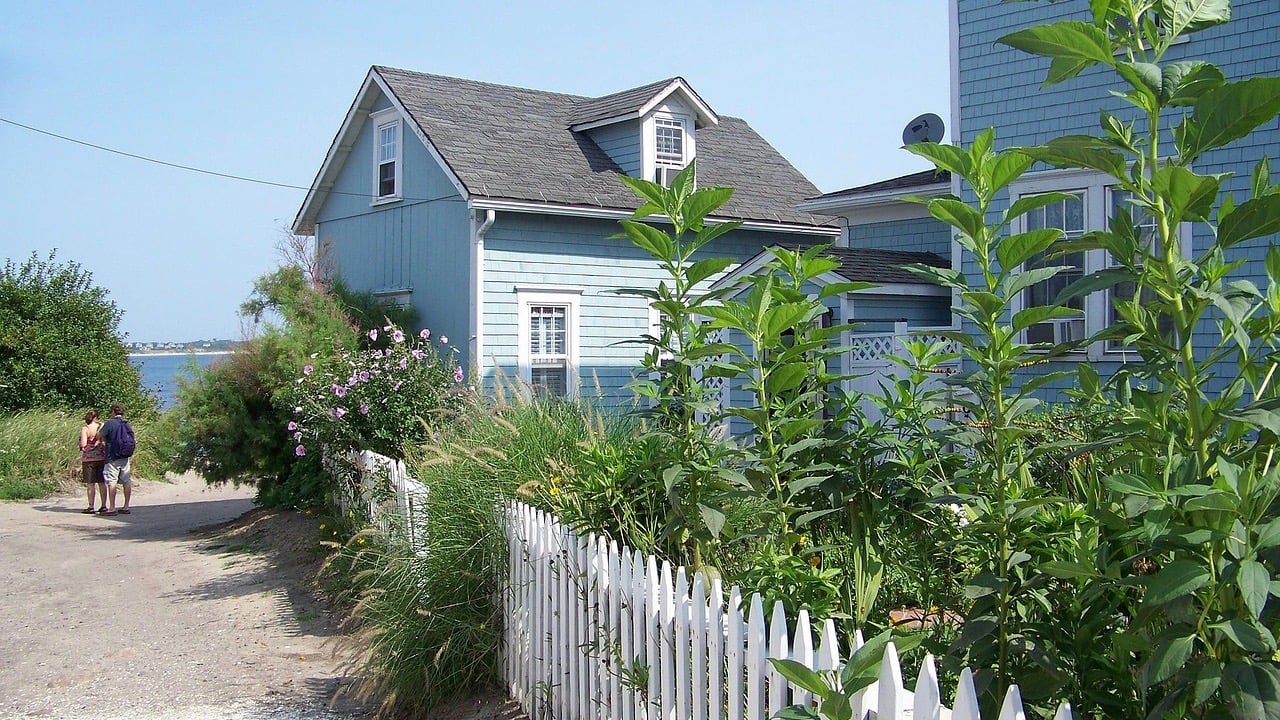 Rhode Island mortgage rates, as a whole, have enjoyed a super hot kickoff in 2021. According to Bankrate, Many Rhode Island mortgage lenders are currently (as of February 2021) offering rates in the 2.5% to 2.85% range for 30-year fixed-rate mortgages. Nerdwallet estimates interest rates that are slightly higher, ranging from 2.753% to 3.146% for buyers with good credit and a healthy 20% down payment on a $600k loan.
The pandemic, uncertainty around the proposed fiscal relief package, and more have led to this low-interest environment. And this trend is likely to continue for the foreseeable future. As Alex Hartman, CEO of Welcome Homes, explained to the Washington Post, "The Fed has promised to keep interest rates low through 2021, and after this week's meetings, it's great to see the Fed [has] fulfilled this promise and held the interest rates at near zero. As a result, we're going to continue to see record mortgage volumes in 2021."
This favorable market won't guarantee that the best mortgage rates in RI are available to everyone, but there are plenty of steps you can take to find the lowest possible rates. Here are four of them.
1. Boost Your Credit Score
Credit scores are a key factor in how Rhode Island mortgage lenders evaluate buyers and set mortgage interest rates. The score is the lender's benchmark for deciding an individual's ability to repay their debts. Higher scores will lead to better Rhode Island mortgage rates. Even a small boost can make an enormous difference in your rate. For example, data from FICO shows that improving your score from 659 to 680 could reduce your Rhode Island mortgage rate by more than half a point (0.6%).
Here are a few things you can do to improve your credit score:
Pay bills and repay debts on time and in full whenever possible.
Try not to carry balances over 30% of your available credit limit.

Check your credit score

and credit report occasionally for errors (and work to resolve any errors you find).
Request an increase to the credit line on your credit cards (but don't use any of it).
If you don't have a lot of credit history, consider trying a

credit-builder loan

or secured card.
2. Check Eligibility for Special Mortgage Programs
Many states have programs to assist first-time home buyers and repeat buyers alike. Rhode Island is no exception. RIHousing was created to provide first-time home buyer assistance with programs such as 10kDPA, with it's $10,000 down payment assistance loan, as well as other assistance programs for eligible first-time homebuyers.
Federal programs are a potential source of favorable Rhode Island mortgage rates, too. Look into VA loans (for active military as well as veterans), USDA loans (if you live in a rural location), FHA loans (great for buyers with lower credit scores or less money for a down payment).
3. Consider Purchasing Discount Points
A "discount point" is essentially a fee that can be paid at closing to reduce mortgage rates. One point is equal in value to 1% of the total loan amount and typically around 0.25% of the interest rate (although this can vary). So, if you're taking out a $250,000 mortgage with a 3% interest rate, buying 1 discount point would cost $2,500 and perhaps earn you a 2.75% mortgage rate.
Paying points can be worth the money if you keep your mortgage for a long enough period of time, but if you plan to sell or refinance in only a few years, it may not be worth the upfront cost. The "break even point" is the point in time where the initial price of the points is lower than the amount you've saved on the mortgage with the lower interest rate. While the amount of time it takes to break even varies by loan amount, point cost, and mortgage rate, it's often in the range of 7-9 years.
4. Apply With Multiple Lenders
You're more likely to get the best Rhode Island mortgage rates if you compare rates between lenders and make them compete with one another for your business. For example applying with five lenders can lead to savings of more than $400 in interest over the first 12 months, according to a 2019 NerdWallet analysis.
Also try to confine the period of time that you shop around and apply with multiple mortgage lenders to a short window, as the three big credit bureaus will not penalize your credit score for multiple credit inquiries if it all happens within 14 to 45 days (depending on the scoring model).
If you're looking for the best Rhode Island mortgage rates, it can also help to apply with an experienced private lender rather than a bank, since we've already done the research for you and tend to close 33% faster. Contact Poli Mortgage today for more information!