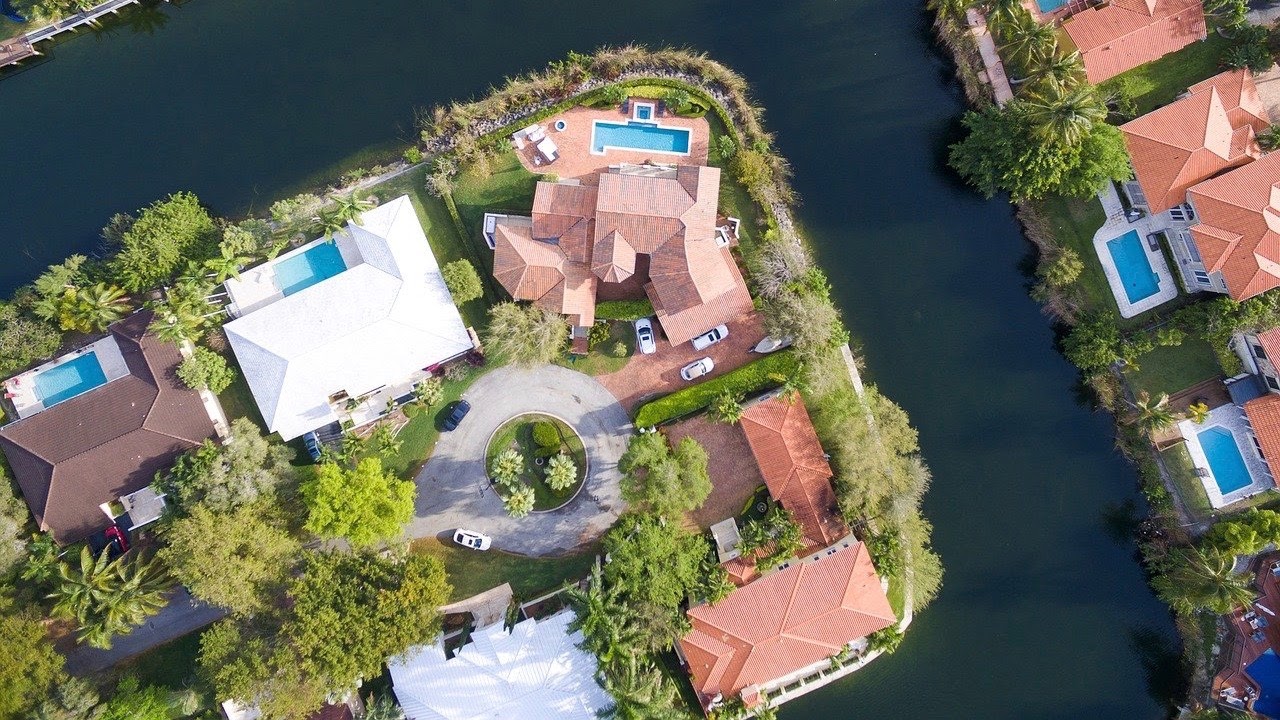 Buying a home in Florida means warmer weather, palm trees, and green grass. However, it also means comparing lenders, touring properties, making a list of "must-haves" for your new home, and defining what the best Florida mortgage program looks like. As exciting as the process can be, it can also be a lot to handle alone, especially if you're moving from out of state.
Poli Mortgage wants to make sure you don't have to do any of it alone.
Here's a step-by-step guide to help you find the best Florida mortgage for you and yours.
1) Be Prepared for a Seller's Market
Despite the many disruptions 2020 has introduced into housing markets across the country, Florida is rebounding in a big way. The Florida housing market has shown positive momentum all year, and there have been "more closed sales, more new pending sales, higher median prices, and more new listings" this year than there were in 2019.
With high demand and more limited availability, Florida is experiencing a seller's market right now, but there are still several advantages for buyers. Interest rates are historically low, and Florida mortgage lenders are busier than ever, which means they're excited to help you through the mortgage application process as quickly and smoothly as possible.
2) Get Pre-Approved
Getting pre-approved for a mortgage puts you ahead of the competition while house hunting. A pre-approval shows each seller that you're ready and able to purchase their home as soon as possible. It gives the lender you work with complete confidence in your ability to pay off the loan—making it easier for them to offer you better rates—and streamlines the entire approval process.
If you really want to expedite the pre-approval process, approach a mortgage lender with the following documentation already gathered:
Two years of W2 forms from everyone whose name will be listed on the mortgage
Two years worth of tax returns
Thirty days of recent and consecutive pay stubs (that include year-to-date earnings)
Two months of statements from your checking and savings accounts
Multiple forms of ID (i.e., copies of driver's licenses, SSN cards, etc.)
Documentation to verify any outstanding debt (if you have any)
A Florida mortgage lender will use this information to assess your debt-to-income ratio (DTI) and issue you a pre-approval letter that outlines the loan amount you're eligible for. This will give you a clear idea of the kind of home you can afford and make you a desirable buyer in the eyes of sellers.
3) Explore Different Mortgage Programs
Different Florida mortgage programs offer different benefits. An adjustable-rate mortgage (ARM) offers lower interest rates, but less consistency, as those rates can change monthly based on economic trends. A fixed-rate mortgage (30-year is the most common, but 20, 15, and even 10-year versions are available) will have slightly higher rates but won't ever change, meaning you'll also know exactly what is due each month.
There are also specific programs for first-time homebuyers, military veterans, rural and suburban buyers, and more. Be sure to talk with your Florida mortgage lender to pinpoint your needs so you can make sure you accept a program that works for you.
4) Work With a Florida Mortgage Lender
The most valuable move you can make when buying a house in the Sunshine State is to choose an experienced Florida mortgage lender. With the added expertise and local know-how of a Florida lender, you can be confident that you'll end up with a mortgage program that suits your needs and offers the most competitive rates on the market.
Poli Mortgage has nearly twenty years of experience in the mortgage and real estate industries, and our team of loan officers is equipped with the kind of insights you'll need to find the best Florida mortgage program. Get in touch with us today to learn more about our services and get your Florida home buying experience started on the right foot!