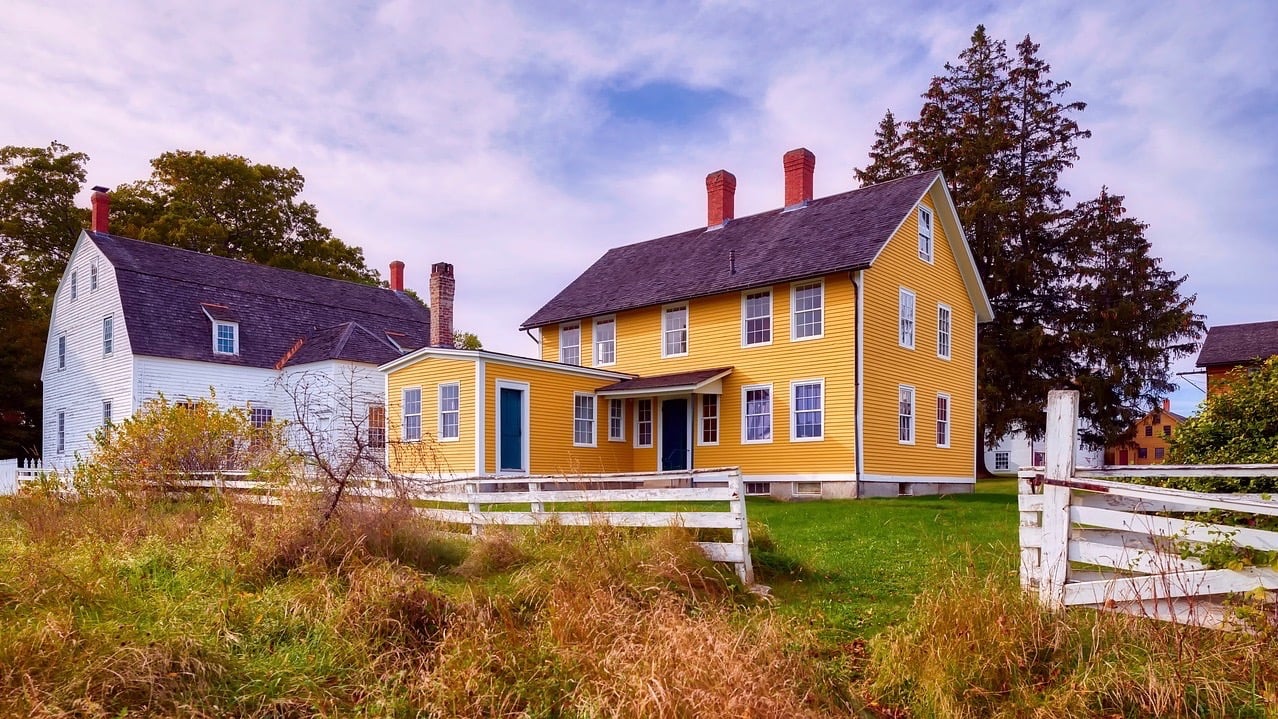 The team at Poli Mortgage is committed to providing homebuyers with the flexibility, expertise, convenient service, and competitive rates that define the best mortgage lenders in NH. Whether you're a first-time homebuyer on the hunt for the lowest interest rate, or a homeowner interested in saving money by refinancing your home, we're here to help.
Here are a few of the reasons our NH customers trust Poli Mortgage to be on their side from the start of the process to the very end:
1. Rapid Application-to-Close Timeline
Kyle Hiscock of The Mortgage Report asserts that private mortgage lenders like Poli Mortgage tend to close 33% faster (or more) than banks. The average time it takes from application to cleared-to-close at Poli Mortgage, for example, is only 20 days, whereas the big banks take an average of 45-60 days. We have the flexibility and proven experience to close loans quickly and handle nearly everything in house, including the application, processing, underwriting, and closing of the mortgage.
2. Superior Rates and Costs
Our efficient, in-house business model at Poli reduces the extra expenses associated with traditional bank mortgages. We also have the established relationships with banks and investors to offer our borrowers some of the best rates among all mortgage lenders in NH. Many of our customers take advantage of Poli Mortgage's unique rate-lock programs, which give you the freedom to choose the mortgage program you want and lock it in at the best possible NH mortgage rate.
3. Painless Pre-Approval
Few mortgage lenders in NH are able to offer the same simple and painless pre-approval process as Poli Mortgage. We're committed to providing a fast, simple, and clear process in which our in-house underwriters walk you through every step of approval process in record time. You'll often be able to get a pre-approval letter within 24 hours of submitting the required documentation.
4. Flexible Options
Unlike the restricted options at many other banks and mortgage lenders in NH (who are often limited to the programs they have available), Poli Mortgage gives you the freedom to seek lower rates and unique loan programming that will work best for your financial situation. It's easy to compare your options, too, because we've already done the shopping for you with our broad network of banks and investors.
5. Peerless Customer Service
It isn't easy to find the best mortgage for your needs in the complicated financial realm of real estate—especially if it's your first time buying a home in NH. Poli Mortgage will be by your side with expertise, advice, an open ear, and clear options to choose from during every step of the purchase process, from pre-approval to closing. We take pride in our reputation for excellent customer service and we're sure you'll agree that it makes us stand out from the pack of mortgage lenders in NH.
With a Poli Mortgage loan officer on your team, you can be sure you'll find the best NH mortgage for your needs and complete your home buying process with ease. Get pre-approved today or apply online to work with one of the best mortgage lenders in NH!